Year in Review...2018.
Andddddd we're back! I hope you guys had an amazing holiday if you were celebrating, and an amazing break and rest if not. We flew home to Pittsburgh for the holiday and had an amazing time with friends and family. I especially enjoyed (pretty much) completely disconnecting for the week…I'm sorry if you texted me during that time because there were 6 hour long delays in response! We're back in Boston now for New Year's Eve and a couple of days to get ready and prepare for 2019!
Wow, 2018. Where do I even begin? SO much happened this year and it was transformative. I really like the idea of doing an annual reflection on the year coming to a close - check out my post for 2017 here. I like the idea of recapping the year by month, so let's get into it!
January was the month I started this amazing BLOG! What started as having some downtime over the holiday break after starting a new job with less stress and more time for creativity turned into so much more. I shared the blog with friends and family and was truly so proud to put myself out there and connect with others. In January Dan and I also went to our first Bruins game!
In February I spent time continuing to grow the blog and got more and more interested in building my Instagram page (check me out over @musingsbymeghan!). I grew spiritually and tried yoga again after a LONG hiatus. I got a camera so that I could improve the photo quality of pictures on the blog (LOL at the earliest posts!). February was a month of building and working behind the scenes. I also started reading again after a long hiatus, which was amazing for my overall mental health and relaxation.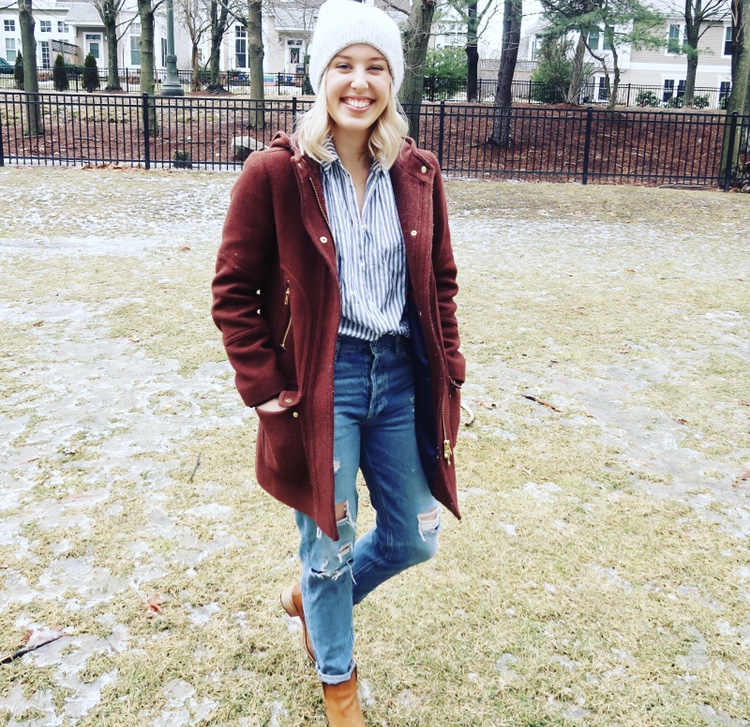 In March I wrote a lot about capsule wardrobes and the new recipes we tried. The idea of starting a Boston wellness podcast (!!) popped up in the most perfect way, and Beck got the wheels in motion. I also got to meet more amazing people in the Boston wellness community through my first bloggers event at SweatFixx. We went to the Isabelle Stewart Gardner museum for the first time and wondered why we had waited so long.
In April I took an unexpected but still amazing trip home to Pittsburgh and we also went back to Philly for a beautiful (and crazy!) wedding. I had the opportunity to attend the first Strong Process Forum as a blogger, and also got to go to an AMAZING brunch with some local ladies for the Boston marathon (thanks to Kelly - check her out!). Dan and I traveled to the Poconos with some of our dearest and oldest friends for a weekend getaway. Beck and I continued working super hard behind the scenes for the Detox & Chill Podcast to come to life.
May was a big month. I got sick for most of April, so May was the month that I felt back to my normal self! In May I Turned 27 and didn't have it all figured out. I was ok with that :). Dan ran his second marathon in Burlington, VT and I cheered him along from the sidelines. May was also a huge month for the Detox & Chill podcast. We had our very first recordings to prepare for our June launch!
June was a month of celebration. Dan and I celebrated our first wedding anniversary at Crane's beach. I also had my five-year reunion at Bucknell University which brought both Dan and I back to Lewisburg, PA. We topped off the month of June with a trip to Burlington VT and Montreal. We also launched the Detox & Chill podcast with a huge giveaway and launch party!
July was a busy but amazing summer month. Beck and I went to a Boston dog jog at Outdoor Voices. We also had one of our most anticipated and humbling moments when we were able to attend the Almost 30 Boston Event and record with the lovely ladies. I also had the amazing opportunity to try Acupuncture for the first time in July.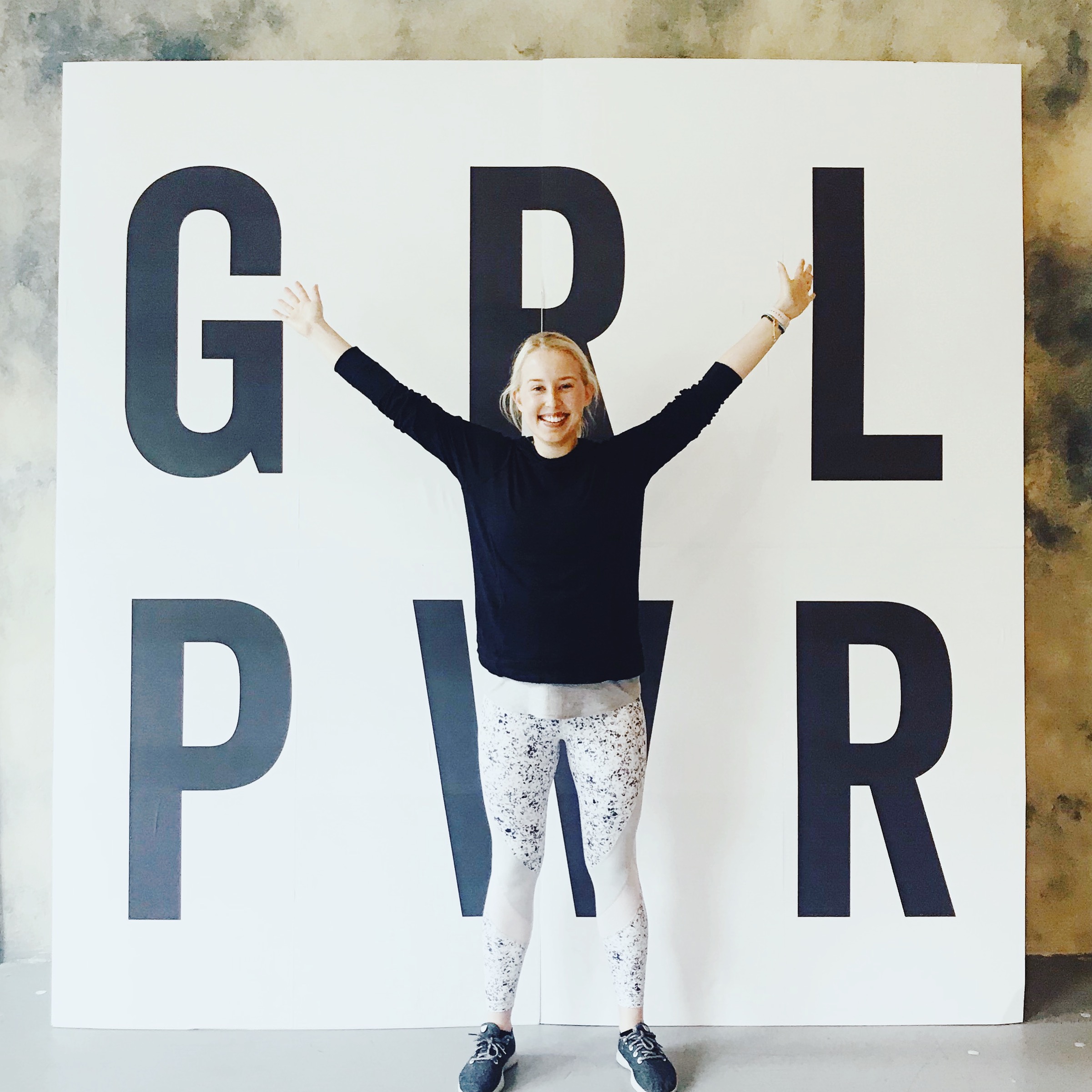 In August, Beck and I got to sample Evy Tea in Jamaica Plain. Dan and I went to our first Red Sox game for his birthday (together, we'd been separately!). We also went to Philadelphia for one of the most transformative weekends at the GOOD Fest. Dan and I took a weekend trip to Newburyport, and I had the opportunity to review RocksBox.
September was an amazing close to the summer. Dan and I watched some of our best friends get married and stayed in a treehouse in Ohio. We also went to a beautiful wedding closer to home in Boston. In September, Beck, John, Dan and I had the amazing chance to visit the Cape (and it was my first time!). We chilled on the beach and had some of our best podcast brainstorming. I had the amazing opportunity to attend an event with with Seed. Dan and I traveled back to State College to go to the Ohio State game. What a month!
October was a huge month for professional growth because…I started a new job that feels SO SO much more in alignment with my values and interests. I also embarked on a culinary nutrition certification program and made some amazing new recipes. In October, we went apple picking for the first time, and we visited Salem (so cool!). I also got to see My Favorite Murder on their live podcast tour, which was incredible.
November brought attending the second Strong Process Forum, which was just as awesome as expected. We also went to Philadelphia for a wedding and got to see some of our dearest friends. Beck and I had our first LIVE podcast event at Outdoor Voices, and we had a relaxing Thanksgiving at home.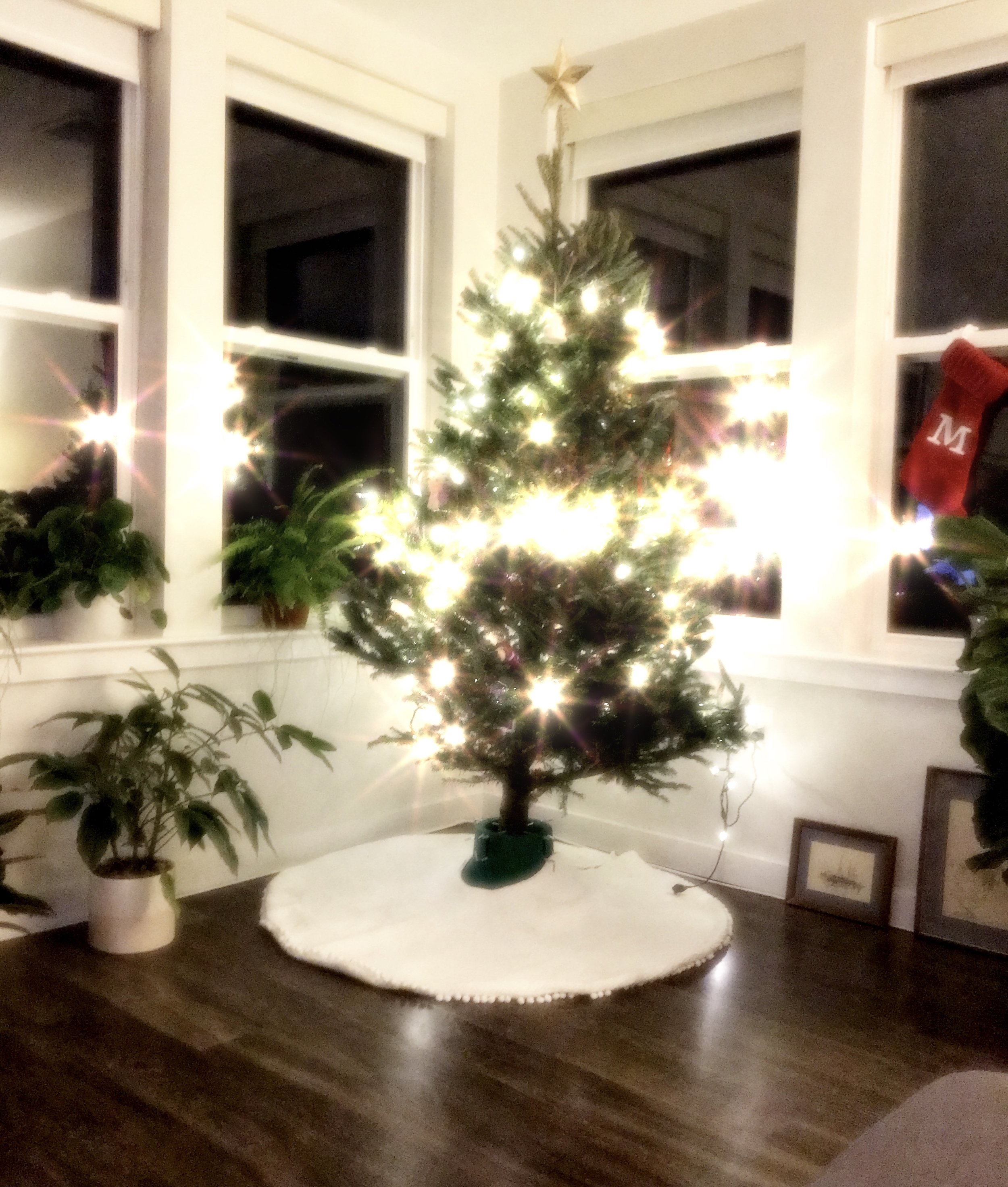 December was a busy month and really made me step back and take a moment for gratitude with the podcast. We interviewed, Tara Foley, Katie Horwitch, and Natalie Miles who were three guests that I had been dying to get on our pod. We had a holiday weekend of shopping in Beacon Hill, attended our first holiday party at my new company, and traveled home for the holiday's. I also became a certified culinary nutritionist after completing the intensive program over the past four months!
To be completely honest, I feel like a different person than I was at the beginning of this year. I started this blog, a podcast, my Instagram, and started a new job. WOW! I know that 2019 will bring more growth, but my intention for this year to to take some time for myself for simple pleasures and slow down a little bit more.
Thank you to everyone reading for following along with this journey. I truly can't believe how much I've grown and changed and I'm looking forward to the next year.
Sending love in the New Year,
Meg